Nursery
Our nurseries have been carefully designed to create a safe, challenging and stimulating environment for children aged 0-2 years. Through warm and responsive interactions with you and our educators, as well as play, our babies learn to communicate, think, move, express emotions and much more.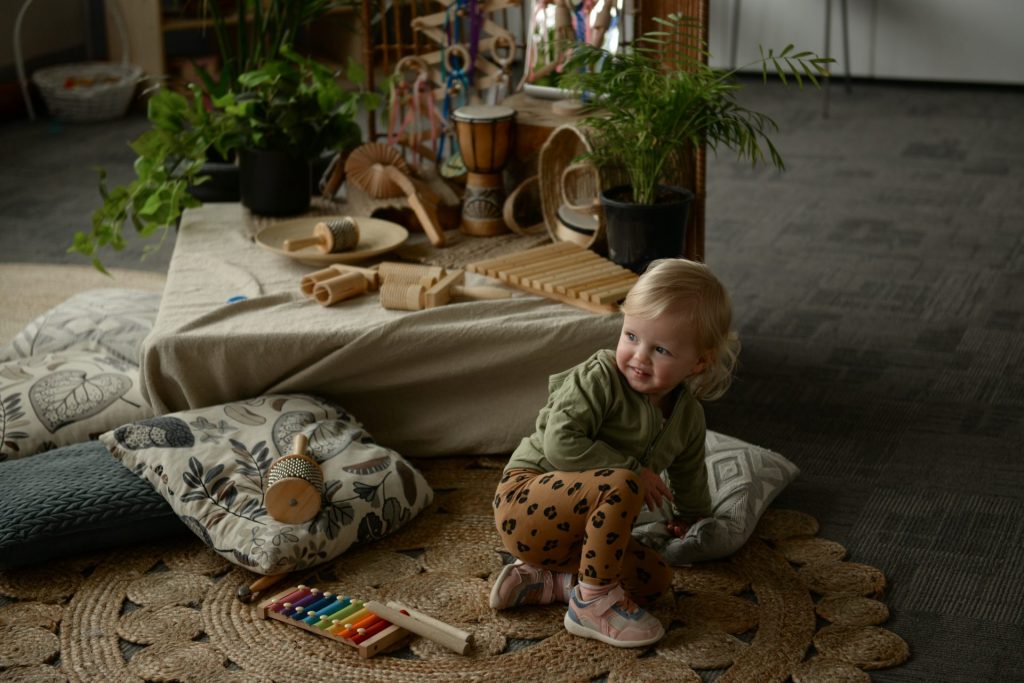 Play to encourage development in the Nursery
Our Educators will support your babies physical health and emotional wellbeing with activities like:
Music, songs, bells and instruments develop hearing and movement.
Peekaboo: this is great for your baby's social and emotional development.
Gentle tickles, or objects with different textures, like feathers, mud, metal or foam: these develop the sense of touch.
Objects of different sizes, colours and shapes: these can encourage your child to reach and grasp.
Sturdy furniture, balls, toys or boxes: these can get your child crawling, standing and walking.
Regular tummy time and floor play to develop muscle strength and control.
Our services have beautifully appointed sleep rooms with individual cots to support your baby's sleep routine. We regularly review and update sleep and rest policies and procedures to ensure they are maintained in line with best practice principles and guidelines.